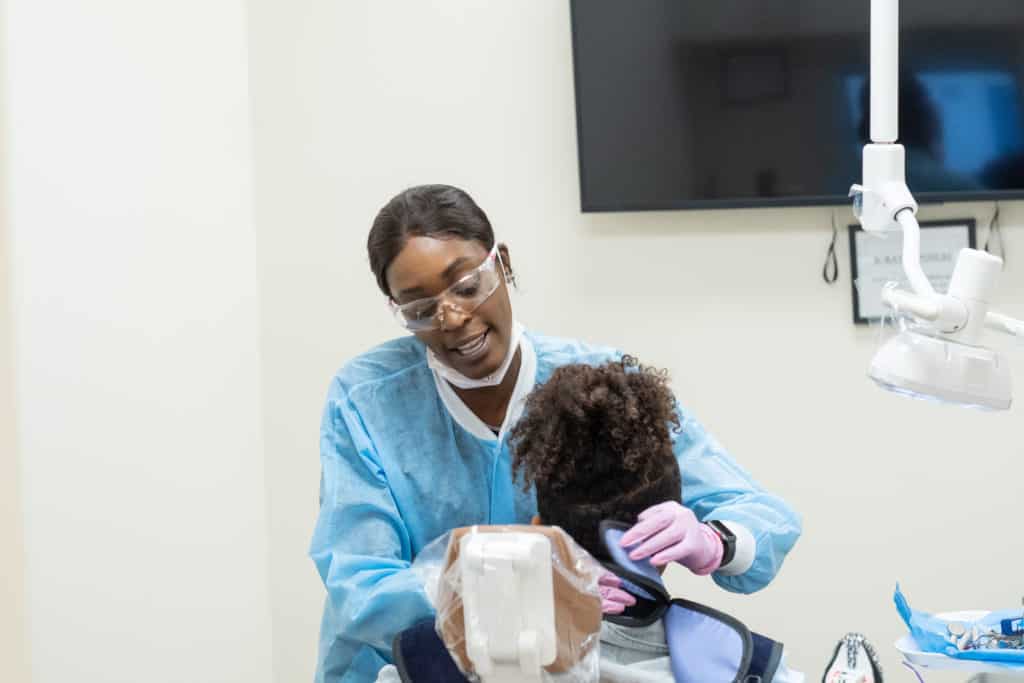 Most people schedule a dental appointment every six months for two reasons: one, to have a dentist check out their dental health by taking x-rays and visually surveying the whole mouth for problems, and, two, to have their teeth cleaned by a hygienist. This is a good habit to build into your life in addition to brushing and flossing twice a day. A check-up and cleaning can go a long way to promoting a healthy and holistic life. Plus, did you know that a link between gingivitis (gum inflammation and disease) and Alzheimer's has recently been discovered? Your dental health has never been more important!
Whether an adult or a child, the first thing that happens in a dental check-up and cleaning is that a hygienist will take x-rays to see below the surface and make sure that everything concerning the jaw and the teeth are OK. Second, the hygienist will visually inspect your mouth. This includes using a mirror to look for signs of gum inflammation and tooth decay. After that's done, it's time for the tartar build-up to be removed. This is when a pick is used to scrape away the calcified build-up on your teeth which can contribute to tooth decay. After that, the hygienist will clean your teeth with a gritty toothpaste on a soft rubber brush to polish up your teeth. This is followed by a good flossing and a flouride treatment. By this time, the dentist arrives having looked over your x-rays and checks out the trouble spots the hygienist has identified earlier. If nothing else is to be done, you get to go home with a new toothbrush and an appointment card for 6 months out!
A dental check-up and cleaning is a regular part of keeping your whole body healthy. We at Capitol Dental encourage you to schedule an appointment with us today so that we can help keep you on the path to healthy longevity.