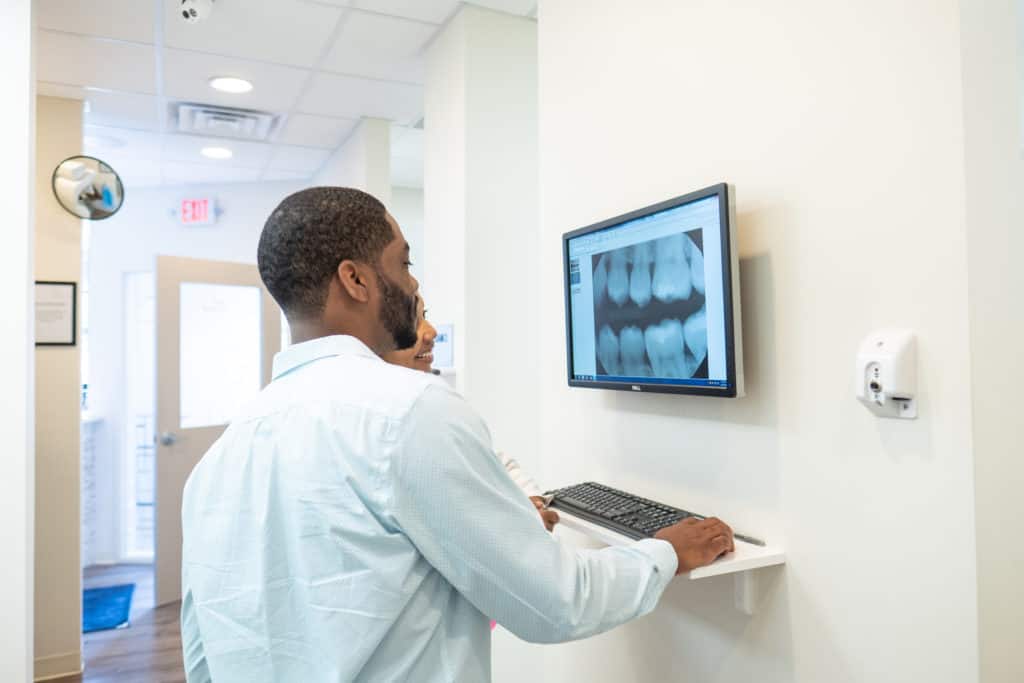 We're so glad that you stopped by our new website! Capitol Hill Dental is a modern dental practice in the heart of Washington D.C.'s Navy Yard. We want to serve the dental needs of people in this area which is why we've built a modern and affordable practice right across the street from Nationals Park. This area is highly walkable. You can even walk from Capitol Hill itself in under half an hour! (Or a Lyft in 10 because we know your time is important.)
Because our facilities and location are amazing, we wanted a new website to reflect that. On this site you will find plenty of information about how we can serve you and all your dental needs. Take a look around and find out about the procedures we perform, the services we offer, our doctors, and tons of pictures and video. We know that before you make an appointment, you'll want to know as much about us as you can find out which is why we built this new site. Take a look around, click on a link to our social media links, and you'll find that Capitol Dental Associates is the place you'll choose for your dental needs.
Once you've had a chance to look around and decide that you want us to care for your mouth, click here and schedule an appointment. We can't wait to serve all your dental needs!